How to Seek Legal Assistance with the National Lawyer's Guild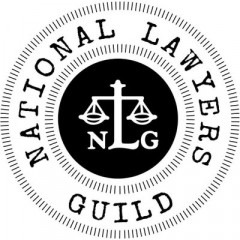 Step 1. Contact Prisoner Litigation Advocacy Network. 908-312-1858 or plan@nlg.org, and cc: King Downing national director, NLG Mass Defense Program at: king@nlg.org. Let them know where the situation is occurring ASAP so they can start recruiting guild attorneys to help out.
Step 2. Print out the NLG affidavit form and mail it to the prisoner who can then mail it via protected legal mail to Paul S Holdorf of the NLG, following detailed instructions on the form. The NLG needs to hear from the prisoners directly. They cannot initiate contact or solicit clients.
Step 3. Getting forms to other prisoners who witness or experienced the same retaliation helps. If possible, share the form with everyone impacted or witnessing a situation. The NLG claims that have been strongest are those based on "patterns and practices" involving multiple prisoners facing or witnessing the same form of retaliation.
Step 4. Get public pressure support, carefully. The legal process can be very effective, but is often slower than prisoners need. IWOC can help through letter writing and phone zaps. Take care not to undermine legal processes by including too-detailed or possibly contradicting information in that process. Save the complexity for the lawyers.
If interested in "outside" support, for solidarity actions occuring outside of prisons, go to https://www.nlg.org/chapters and find the NLG chapter nearest you. If they have a website listed, click on the link and look for "request legal observers" or "mass defense."