Interview with Free Alabama Movement Member Melvin Ray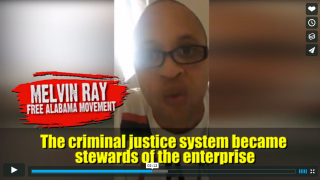 An exclusive interview filmed clandestinely inside Holman prison in Alabama. At great risk to himself, Alabama Movement's Melvin Ray, talks about the upcoming prison strike, corporate jail slavery and the 13th amendment.
A Prisoner with A Youtube Channel from subMedia.tv on Vimeo.